Healthcare After a Near-Death Experience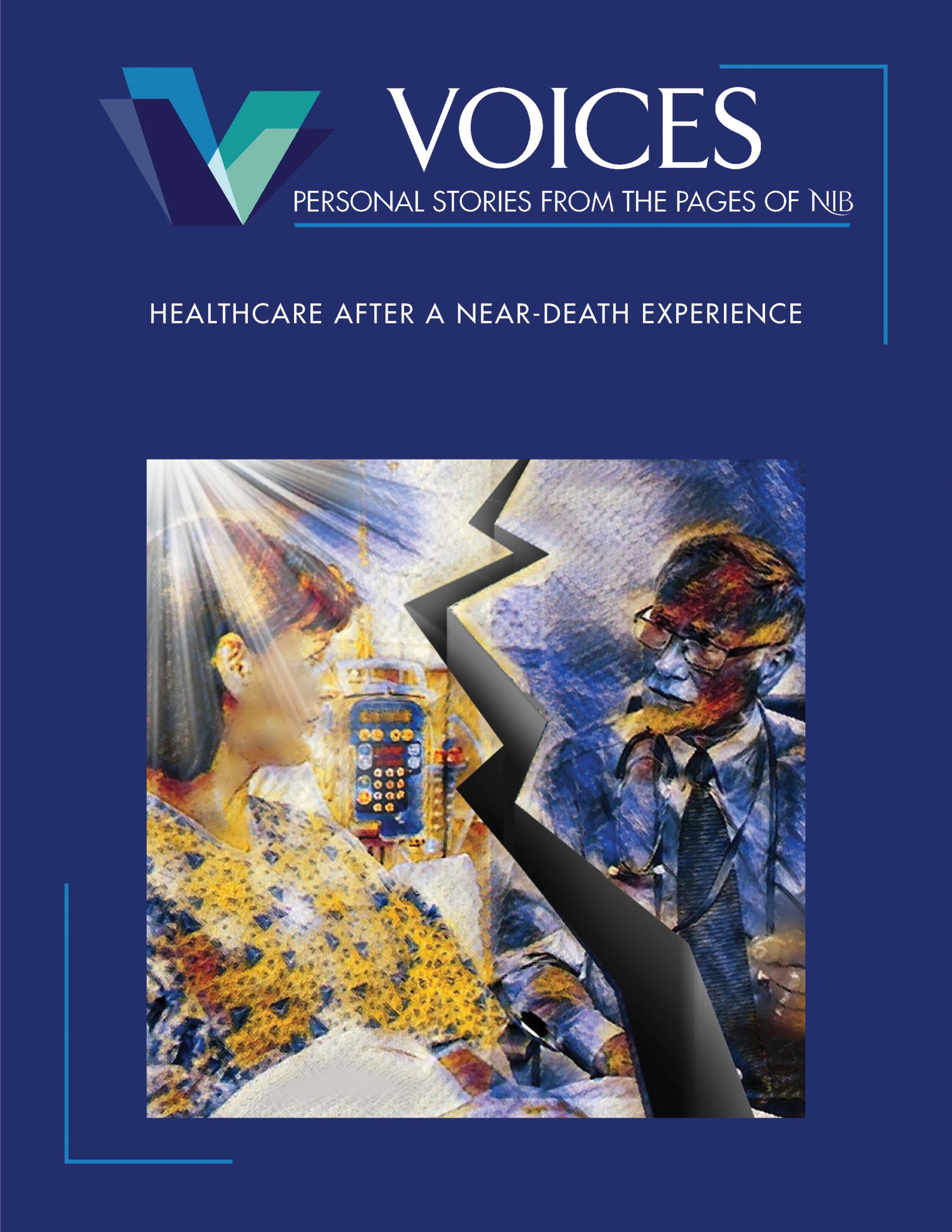 ---
Healthcare After a Near-Death Experience
The fourth issue of VOICES features stories from people who have had near-death experiences (NDEs). These NDEs occurred when the individuals had lost circulation, respiration, and meaningful electrical brain activity, and normally, would have lost consciousness. These experiences frequently involve a feeling of peace, a bright light, and a separation of consciousness from the body. Though difficult to explain scientifically, these experiences often leave individuals profoundly changed for the remainder of their life: stripping them of a fear of death and reorganizing their priorities. Most healthcare providers receive no training on how to respond to a patient's report of an NDE. Yet, how they treat patients following these experiences can have long-term impacts. Patients' self-reports are often ignored, disregarded as non-factual or misdiagnosed as a hallucination or mental illness, creating a "Gap of Care" that causes patients to lose confidence in talking about their experience in the future out of fear that they will be stigmatized. The authors of the symposium stories describe feelings of frustration and hesitation in conveying their experiences to medical providers and family. We hope that the collection of stories might serve as an educational resource to patients, families, and healthcare providers on how to navigate an often hidden experience that is far more common than most people imagine.
"A medical and spiritual gap of care is created when a patient's self-report of a near-death experience (NDE) is ignored, disregarded as nonfactual, or misdiagnosed as a hallucination due to post-traumatic stress, hypoxia, an adverse reaction to drugs, anesthesia, or mental illness. This gap of care causes patients to lose confidence in expressing their NDE for fear of stigma and is evident in the narratives."
Podcasts:
Listen to NIB managing editor Heidi Walsh and commentary author Lilia Samoilo discuss closing the medical & spiritual "Gap of Care" for patients who have had Near-Death Experiences with host Karen Wyatt, MD of the End-of-Life University podcast.
Listen
---
Lee Witting, the host of IANDS NDE Radio, discusses the NIB NDE symposium and closing the medical "Gap of Care" of NDE Patients with guests Heidi Walsh, NIB Managing Editor and Lilia Samoilo, NIB commentary author and NDE Educator.
Listen